Reading Time:
8
minutes
It's been a while since my last 'Anticipated Releases' post, but there are so many thrilling releases coming out that I couldn't help but bring these posts back! 😄 Fall is usually the best time of year in terms of new books, so I'll probably do a monthly post for each of the Fall months. Today, we're talking about the September releases I'm super excited about – as you'll be able to see, most of them are crime books and thrillers… surprised, are you? 🤷🏻‍♀️
Let's get into the books, then…
When the Lights Go Out by Mary Kubica (Sep 4th)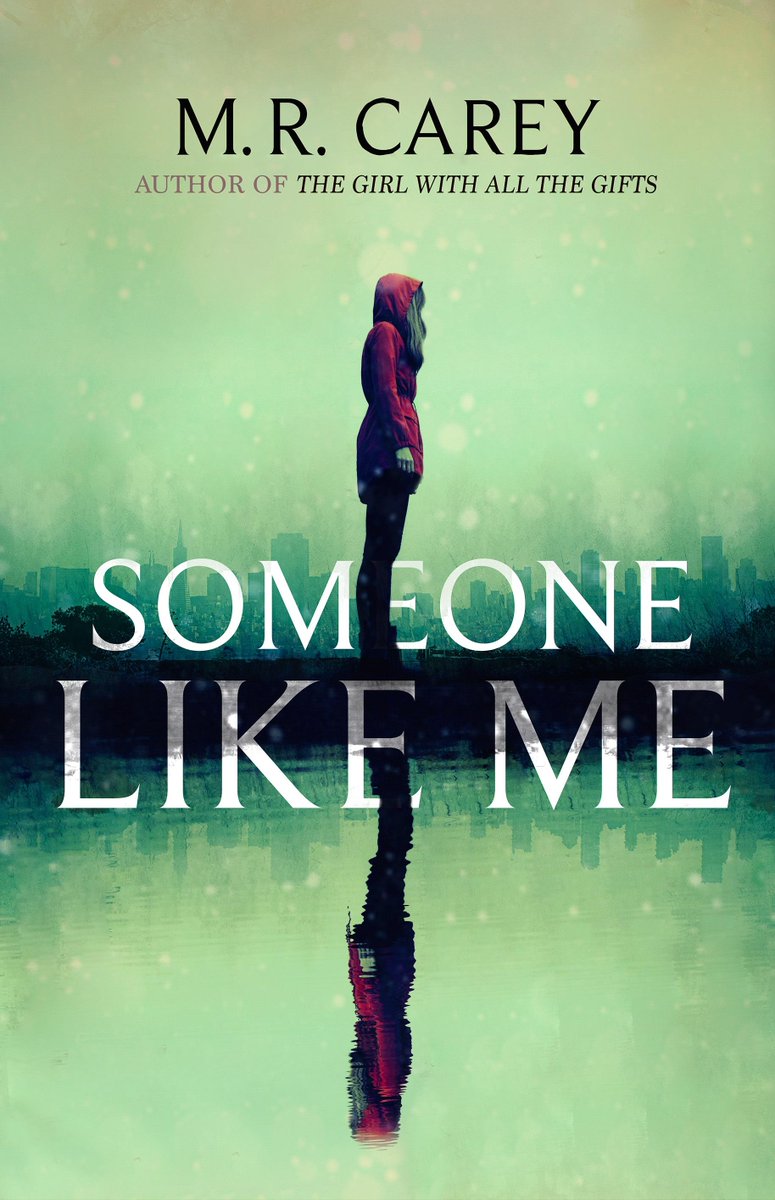 Liz Kendall wouldn't hurt a fly. She's a gentle woman devoted to bringing up her kids in the right way, no matter how hard times get.

But there's another side to Liz—one which is dark and malicious. A version of her who will do anything to get her way, no matter how extreme or violent.

And when this other side of her takes control, the consequences are devastating.

The only way Liz can save herself and her family is if she can find out where this new alter-ego has come from, and how she can stop it.
A horror book about a girl who has an evil personality that is trying to take over?? Sign me right up!
It's been a while since I last read a horror book too, so I think it's time to get back in the game.
Sadie by Courtney Summers (Sep 4th)
Sadie hasn't had an easy life. Growing up on her own, she's been raising her sister Mattie in an isolated small town, trying her best to provide a normal life and keep their heads above water.

But when Mattie is found dead, Sadie's entire world crumbles. After a somewhat botched police investigation, Sadie is determined to bring her sister's killer to justice and hits the road following a few meagre clues to find him.

When West McCray—a radio personality working on a segment about small, forgotten towns in America—overhears Sadie's story at a local gas station, he becomes obsessed with finding the missing girl. He starts his own podcast as he tracks Sadie's journey, trying to figure out what happened, hoping to find her before it's too late.
I was part of the blog tour for this one, so I've already read it, but boy am I still excited about it!! It's such a different book, especially considering it's a YA thriller novel.
If you'd like to know what I thought about SADIE, click here to read my review – plus an EXCERPT!
Cross Her Heart by Sarah Pinborough (Sep 4th)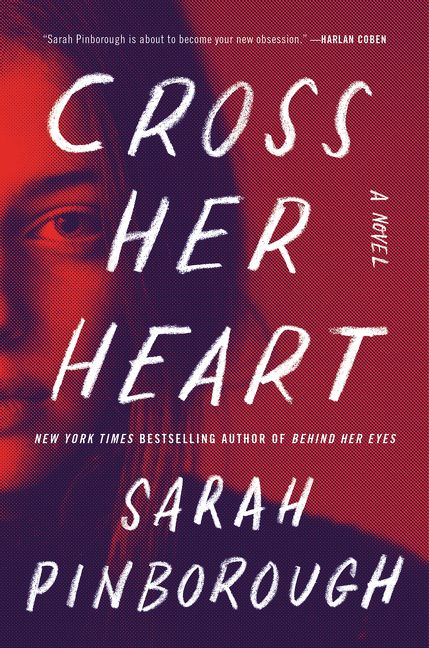 Lisa lives for her daughter Ava, her job, and her best friend Marilyn, but when a handsome client shows an interest in her, Lisa starts daydreaming about sharing her life with him too. Maybe she's ready now. Maybe she can trust again. Maybe it's time to let her terrifying secret past go. Then her daughter rescues a boy from drowning and their pictures are all over the news for everyone to see. Lisa's world explodes, and she finds everything she has built threatened. Not knowing whom she can trust, it's up to her to face her past to save what she holds dear.
This one I was, initially, interested in because of all the hype surrounding it. The synopsis seems interesting enough, but here's why I might pick it up: one of my favorite booktubers said this was "the most ridiculous thing" she'd ever read… and I really want to find out why!! 😄
Either way, I think this is one that I might enjoy, so I guess it's worth a shot 😉
Lies by T.M. Logan (Sep 11th)
When Joe Lynch stumbles across his wife driving into a hotel car park while she's supposed to be at work, he's intrigued enough to follow her in.

And when he witnesses her in an angry altercation with family friend Ben, he knows he ought to intervene.

But just as the confrontation between the two men turns violent, and Ben is knocked unconscious, Joe's young son has an asthma attack – and Joe must flee in order to help him.

When he returns, desperate to make sure Ben is OK, Joe is horrified to find that Ben has disappeared.

And that's when Joe receives the first message…
I've also read this one already a couple of months ago and ABSOLUTELY LOVED IT!! It's super gripping, I flew through this thing. And the twists were so good 👌🏼
If you haven't already, please check out my review and do yourself a favor: read the book 🤓
The Dinner List by Rebecca Serle (Sep 11th)
We've been waiting for an hour. That's what Audrey says. She states it with a little bit of an edge, her words just bordering on cursive. That's the thing I think first. Not: Audrey Hepburn is at my birthday dinner, but Audrey Hepburn is annoyed.

At one point or another, we've all been asked to name five people, living or dead, with whom we'd like to have dinner. Why do we choose the people we do? And what if that dinner was to actually happen? These are the questions Rebecca Serle contends within her utterly captivating novel, The Dinner List, a story imbued with the same delightful magical realism as One Day,and the life-changing romance of Me Before You.

When Sabrina arrives at her thirtieth birthday dinner she finds at the table not just her best friend, but also three significant people from her past, and well, Audrey Hepburn. As the appetizers are served, wine poured, and dinner table conversation begins, it becomes clear that there's a reason these six people have been gathered together.
This is probably the lightest read in this whole list. It seems like a fun romance novel with just a tad of "magic" mixed in, considering the main character ends up eating dinner with Audrey Hepburn… hopefully, it'll be as fun as it sounds
I Know You Know by Gilly Macmillan (Sep 18th)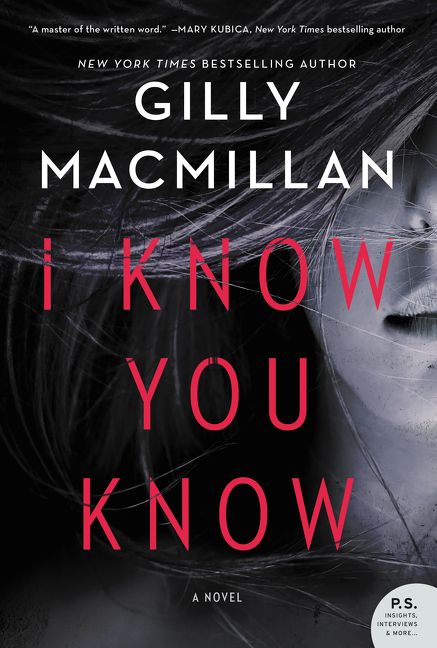 Twenty years ago, eleven-year-olds Charlie Paige and Scott Ashby were murdered in the city of Bristol, their bodies dumped near a dog racing track. A man was convicted of the brutal crime, but decades later, questions still linger.

For his whole life, filmmaker Cody Swift has been haunted by the deaths of his childhood best friends. The loose ends of the police investigation consume him so much that he decides to return to Bristol in search of answers. Hoping to uncover new evidence, and to encourage those who may be keeping long-buried secrets to speak up, Cody starts a podcast to record his findings. But there are many people who don't want the case—along with old wounds—reopened so many years after the tragedy, especially Charlie's mother, Jess, who decides to take matters into her own hands.

When a long-dead body is found in the same location the boys were left decades before, the disturbing discovery launches another murder investigation. Now Detective John Fletcher, the investigator on the original case, must reopen his dusty files and decide if the two murders are linked. With his career at risk, the clock is ticking and lives are in jeopardy…
I requested an ARC of this and will read it very soon, after I finish my current reads. I have another book by Gilly Macmillan on my bookshelf, called WHAT SHE KNEW, but I've yet to read it. However, I've seen this everywhere and my curiosity got the best of me… 😄 Review coming soon!
Down to the Woods by M.J. Arlidge (Sep 20th)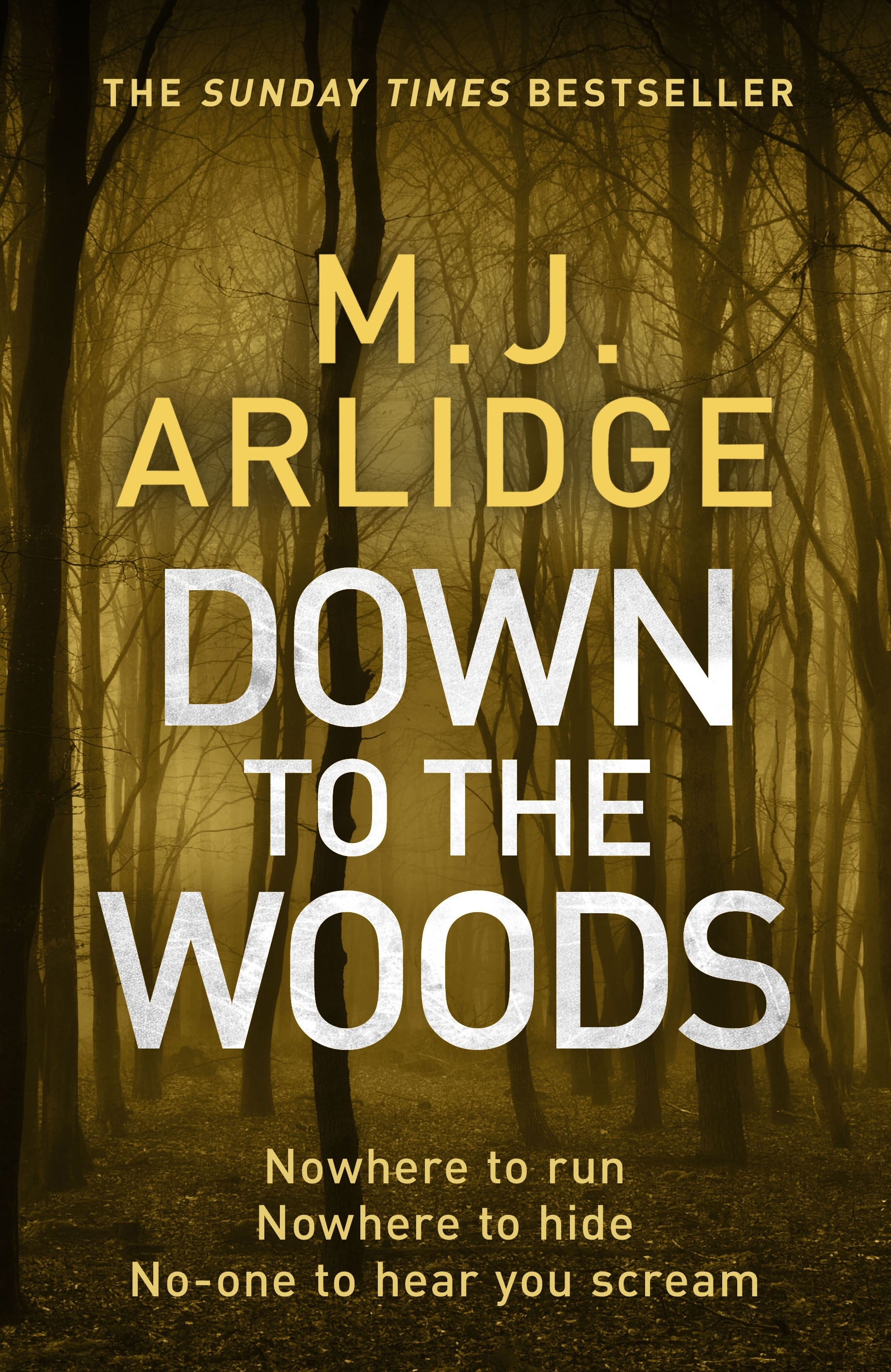 There is a sickness in the forest. First, it was the wild horses. Now it's innocent men and women, hunted down and murdered by a faceless figure. Lost in the darkness, they try to flee, they try to hide. In desperation, they call out for help. But there is no-one to hear their cries here…

DI Helen Grace must face down a new nightmare. The arrow-ridden victims hang from the New Forest's ancient oaks, like pieces of strange fruit. Why are helpless holidaymakers being targeted in peak camping season? And what do their murders signify? Is a psychopath stalking the forest? Is there an occult element to the killings? Could the murders even be an offering to the Forest itself? Helen must walk into the darkness to discover the truth behind her most challenging, most macabre case yet.
As you probably know, I recently read and reviewed EENY MEENY, the first book in this series, and really liked it. I intend to read the second book this month and, of course, continue reading the whole series. DOWN TO THE WOODS will, apparently, feature the most challenging case Helen Grace has encountered so far, so I am very curious to see where this goes.
The Dark Descent of Elizabeth Frankenstein by Kiersten White (Sep 25th)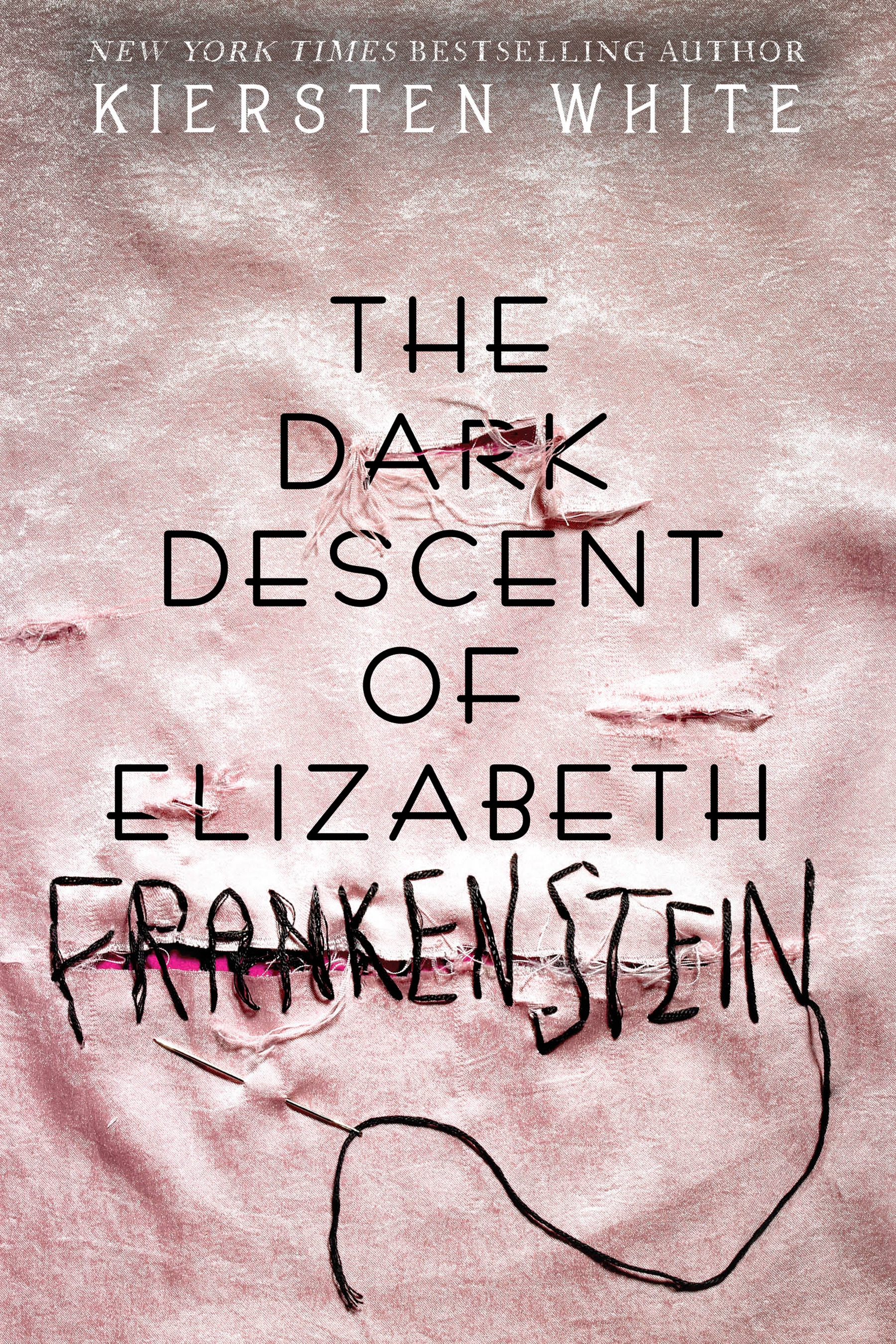 Elizabeth Lavenza hasn't had a proper meal in weeks. Her thin arms are covered with bruises from her "caregiver," and she is on the verge of being thrown into the streets . . . until she is brought to the home of Victor Frankenstein, an unsmiling, solitary boy who has everything–except a friend.

Victor is her escape from misery. Elizabeth does everything she can to make herself indispensable–and it works. She is taken in by the Frankenstein family and rewarded with a warm bed, delicious food, and dresses of the finest silk. Soon she and Victor are inseparable.

But her new life comes at a price. As the years pass, Elizabeth's survival depends on managing Victor's dangerous temper and entertaining his every whim, no matter how depraved. Behind her blue eyes and sweet smile lies the calculating heart of a girl determined to stay alive no matter the cost . . . as the world she knows is consumed by darkness.
A few months ago, I devoured one of Kiersten White's other books, AND I DARKEN, and instantly became a fan of hers. I've never read FRANKENSTEIN, much to my dismay, but I might read it so I can pick this one up right after and know what I'm reading about. I have a feeling Elizabeth's perspective is going to be very interesting to read from!
Adding this book to the list just made me realize that I'm the worst and need to finish the And I Darken series – like, yesterday! 🤦🏻‍♀️
---
Those are the September releases I'm most excited about – what about you, which releases are you dying to get your hands on? Let me know in the comments!
Thank you for reading,
I'll see you in my next post ♡