Reading Time:
5
minutes
So June is here, which means we're nearing the middle of the year already. I can't even believe it's already June??? Every month I'm incredibly surprised that another month has gone by, it's like it goes by so fast I don't even notice it until it's over 😧
I was able to read six books in May while I was studying for all of my tests, so I plan to read waaaaay more in June. I have tests up until the 14th, but after that, I'm absolutely free until September 🎊 So that leaves me with about 16 days in June to read whatever I want. I'm also very bummed that Goodreads keeps reminding me of how I'm 13 books behind schedule 😠 Because of this, I've built up an insanely big pile of books that I'm going to try and get to this month 📚
I'm telling you, it's huge, so let's jump right in! 👇🏼
The Aeneid by Virgil
This is a required read for my Roman Culture class (the test is today 😬). Since I've already read it before, I just need to re-read the relevant chapters for the class, which means it'll be a quick read.
This Does Not Leave This House by Julie Coons 
This book was sent to me by the author and I've been wanting to pick it up ever since it got here. It's about the author's journey through abuse and abusive relationships, and it's a very short read, so it's definitely one of the first books I'll pick up 😊
Vengeance Road by Erin Bowman
You might have seen this in this week's IMWAYR post since it's my current read. I started it a couple of weeks ago and have been slowly getting through it whenever I can or feel like it.
I've heard great things, and I'm enjoying it so far, so I'm looking forward to finishing it! 🙌🏼
Around the World in 80 Days by Jules Verne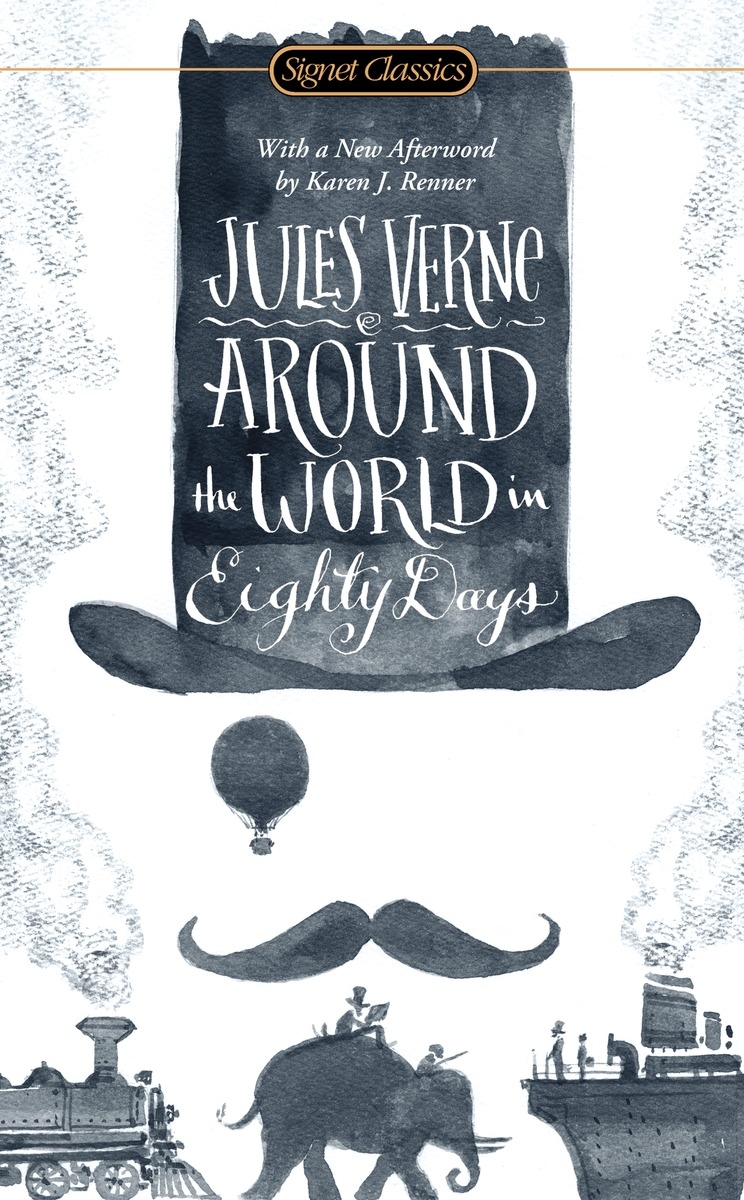 This is the book we picked for May and June in a Portuguese book club called 'Clube dos Clássicos Vivos'. I wanted to get to it in May but I never got to it, so I'm determined to read it on time for the discussion! 💪🏼
Lies by T.M. Logan
I got this as an ARC from NetGalley and it was on my May TBR. Unfortunately, I didn't have enough time to get to it, so I'm transferring it to my June TBR.
Maybe this time I'll finally read it? It's a thriller, so I'm 99% sure I'm going to enjoy it 😁
The Girl with a Clock for a Heart by Peter Swanson 
As you may have noticed, I absolutely love Peter Swanson's books. He has four out and I've read two of them. I'll be buddy-reading this one with a friend of mine so I am veeeeery excited about it 😍
Oh, and today I bought his newest one, so I'll probably read that one next month! 😁
Three Dark Crowns by Kendare Blake
I started this book a few months ago, but never picked it up again. I have a feeling I'm going to like this, so I need to get back to it already!
I buy books when they come out, start reading them and then I put them down and never resume my reading. It's a terrible habit, really 😅
Heir of Fire by Sarah J. Maas 
You already know Sarah J. Maas is my absolute favorite YA author, so it's ridiculous that I haven't read everything she's ever written. I own about everything she's ever written, but I still have like 5 unread books on my shelves 😒
I started this one a while ago, I think when I finished Crown of Midnight, so this is definitely a priority this month. I also plan to binge-read the whole Throne of Glass series in the summer, so I'm looking forward to that 💕
Hollywood by Keegan Allen
This was a book I received from St. Martin's a couple weeks ago. It's a beautiful photography book, so it's a rather quick read, although it does have some text in it, such as lyrics or poems.
I'm excited for it, but I've yet to figure out how to review it here on the blog. If you have any suggestions of how I should format the review, please leave them in the comments below! 😋
The last books on my TBR are all by Portuguese authors and they're not translated, so I'm just going to mention them 🤷🏻‍♀️
Serpentina by Mário Zambujal
Ponto de Retorno by Gabriela Simões
O Luto de Elias Gro by João Tordo
Ensina-me a Voar Sobre os Telhados by João Tordo
---
As you can probably tell, I've chosen a few tiny or quick reads, as well as some books I've already started. That's just my way of finishing as many books as I can 😝
I'm really hoping to finish all of these since I will have more free time. Please pray for my TBR! 😅
What are you going to read in June? Let me know in the comments!!
Thank you for reading,
I'll see you in my next post ♡
Tags:
50 day bookish challenge
,
50 day challenge
,
aeschylus
,
almost midnight
,
antigone
,
atonement
,
blog
,
blog literário
,
blogger
,
blogue
,
blogue de livros
,
blogue literário
,
book
,
book blog
,
book blogger
,
book challenge
,
book hauls
,
book photography
,
book review
,
book reviewer
,
book tag
,
bookish
,
Bookish challenge
,
booklr
,
books
,
books i'll never read
,
bookshelf
,
bookshelves
,
bookstagram
,
booktuber
,
bujo
,
bullet
,
bullet journal
,
challenge
,
christmas
,
christmas tbr
,
crown of midnight
,
december tbr
,
educating rita
,
ian mcewan
,
january tbr
,
journal
,
june tbr
,
lifestyle
,
literárias
,
literário
,
literatura
,
literature
,
livro
,
livros
,
music
,
new blog
,
new blogger
,
November
,
november wrap up
,
november wrapup
,
rainbow rowell
,
read
,
reader
,
reading
,
reading challenge
,
reads
,
resenha
,
resenhas
,
review
,
reviews
,
sarah j maas
,
seven against thebes
,
short story
,
sophocles
,
stephen king
,
tbr
,
TBR pile
,
throne of glass
,
willy russell
,
wrap up
,
wrapup